October 7, 2022 6:57 am
Proceeds from the sale of loofah sponge to support a children's cafeteria in Sakai City Sep.2022
Hair Clinic Reve-21 Co.,Ltd. (Head office: Chuo-ku, Osaka; President: Katsumasa Okamura; hereinafter "Reve21") opened a stall at "SAKAI SDGs fest." held at AEON MALL Sakai Teppocho (1 Teppocho, Sakai-ku, Sakai City, Osaka Prefecture) on September 17 and 18, 2022, as part of the SDG As part of the "Loofah Project," an initiative to achieve the SDG target of "Protecting the richness of the sea," we exhibited our loofah cultivation activities with four cooperating schools (elementary schools and children's schools) in Sakai City, gave an SDG quiz, and sold loofah sponge (a Japanese towel made by children).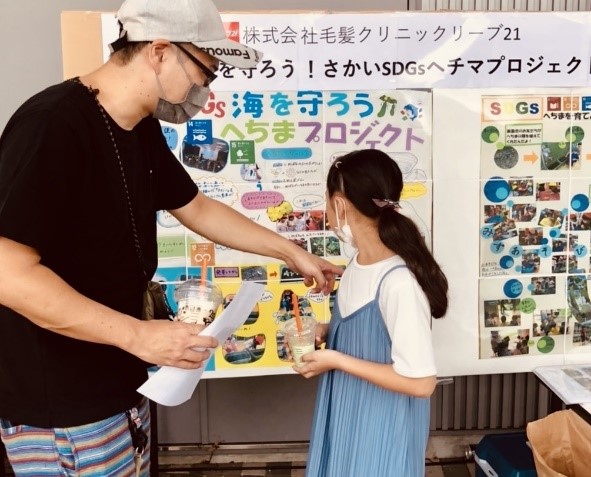 The "Loofah Project" is an initiative to promote the use of loofah tawashi as a substitute for plastic sponges in order to eliminate the problem of microplastic waste from plastic sponges leaking into the ocean through drains and being eaten by fish that mistake them for bait. At the booth, we displayed materials showing the actual efforts of Mozu Children's School (Kita-ku, Sakai City, Osaka Prefecture) in photos and text.
In addition, as part of the financial education program, loofah tawashi was sold by the children's sales staff. The sale of loofah tawashi not only contributes to "Protecting the Abundance of the Sea," but also makes it possible to provide support in many other areas through the use of the proceeds. The proceeds from this sale will be used to support a children's cafeteria in Sakai City, and everyone involved in the project – producers, sellers, buyers, and users of the loofah tawashi – will be involved in the SDGs. We will continue to expand the activities of the "Loofah Project," which will make it possible to provide support in areas other than protecting the ocean's richness through a variety of ways of use.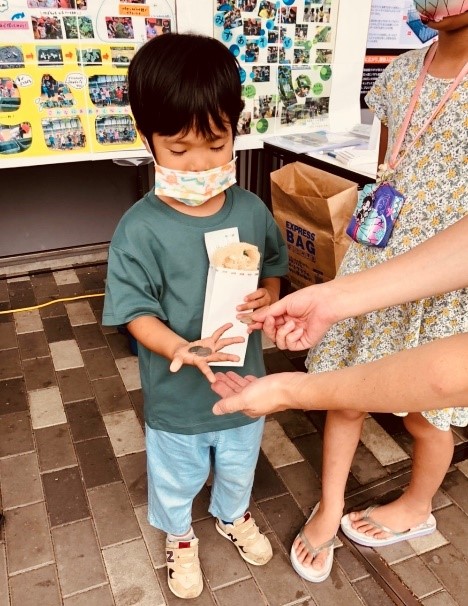 Company Name: Hair Clinic Leave 21, Inc.

Website: https://www.reve21.co.jp/

Head Office: 22F, Twin 21 MID Tower, 2-1-61 Shiromi, Chuo-ku, Osaka-shi, Osaka

Establishment: November 1993, Capital: 40,000,000 yen

Main services: Hair regrowth treatment services, manufacture and sales of medical devices

Tags: SDGs


Categorised in: Uncategorized

This post was written by reve21