November 2, 2022 8:46 am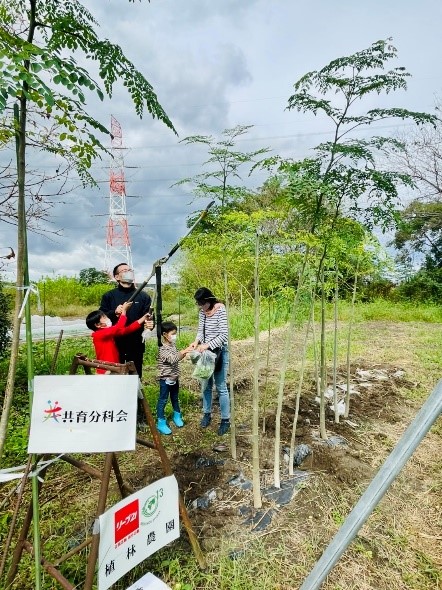 The "Co-education Subcommittee" of the Kansai SDGs Platform authorized subcommittee and Hair Clinic Reve21 Co.,Ltd. invited Moringa owners to visit Moringa plantation farms (Kyoto Prefecture) to harvest leaves and plant Moringa pots on 2022/10/8 (Sat) – 9 (Sun).
This is a global warming prevention activity, challenging to spread carbon neutrality by planting elite trees (Moringa plants) by 2025, the year of the Osaka-Kansai Expo.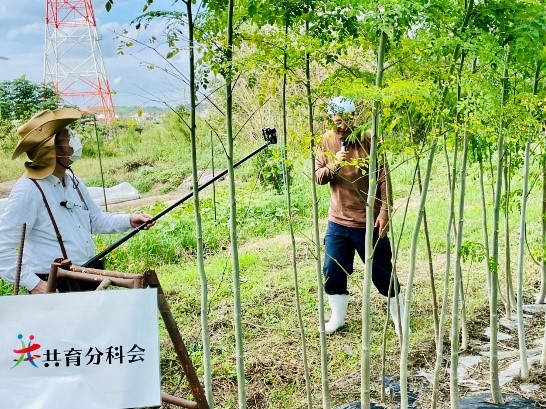 The Co-education Subcommittee invites applicants for moringa plantation through member organizations and Kansai SDGs Platform members to pay the cost of seedlings and plant them at member companies' managed plantations as part of global warming prevention activities (SDG Goal 13).
On 2022/10/8 (Sat.) to 2022/10/9 (Sun.), Moringa owners were at the Moringa planting plantation to harvest leaves and plant Moringa pots.
We are pleased to have them visit us.
Moringa grew to about 3 m in the largest one, and we received pleasant comments from participants such as "I was surprised to see the plant grow so big," "I want to participate again next year," and "I want to grow moringa myself, so please teach me how to do it.
Comment from Chairman Hatai
I am overwhelmed by the way the trees grow to more than 3 meters at the Moringa plantation. It's amazing to see it in person.
It's hard to think about bringing them home by car.
I am thinking of planting them in pots by the window of my house.
Categorised in: Uncategorized
This post was written by reve21