May 25, 2023 6:14 am

On March 8, 2023, Reve 21 was certified as an "Excellent Health Management Corporation 2023 (Small and Medium-sized Business Category)" under the "Health Management Excellent Corporation Certification System" established by the Ministry of Economy, Trade and Industry.
The "Health Management Excellent Corporation Certification System" certifies "Excellent Health Management Corporations" based on evaluation criteria established by the Health and Medical New Industry Council, Health Investment Working Group (jointly held by Japan Health Conference Health Management/Health Declaration 100,000 Companies Working Group).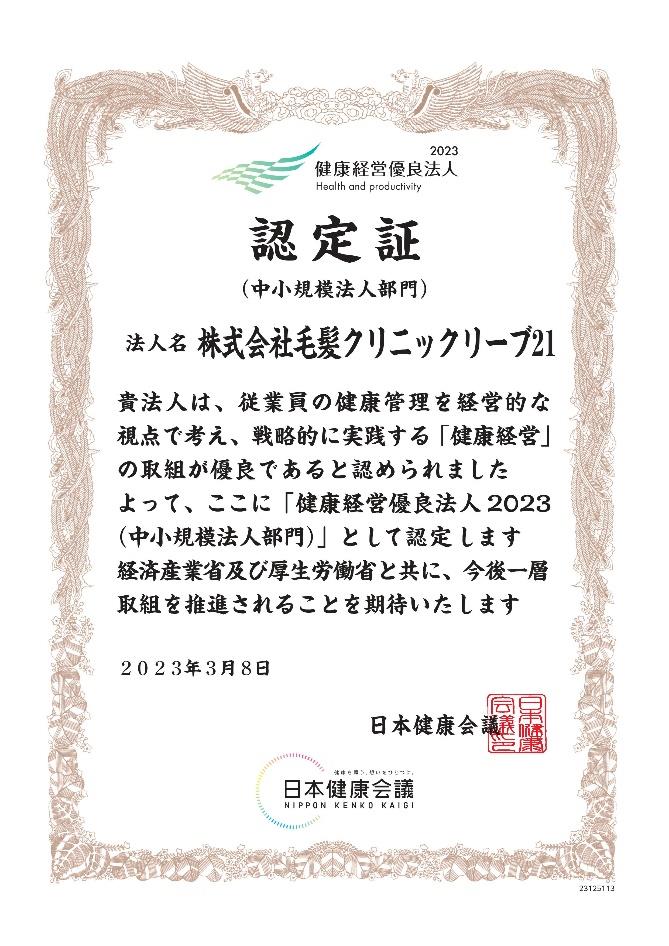 The purpose of this system is to "visualize" corporations that practice exceptional health management, creating an environment where they can receive recognition from employees, job seekers, affiliated companies, financial institutions, and others.
Reve 21 has been implementing various initiatives to promote the health and well-being of employees, including mindfulness meditation, yoga, monthly vegetable intake checks, and more.
We consider this certification as recognition of our efforts, and we will continue to enhance our initiatives to promote health management in the future.
Categorised in: reve21
This post was written by reve21